Tusa SCA-270A Twin Analogue - SPG + Compass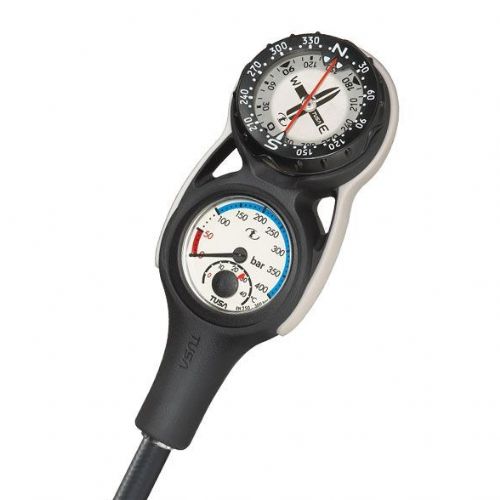 10%
Free Shipping*
Brand:
Tusa
Category: Gauges
More Details
A newly redesigned compass and pressure gauge console that is an ideal supplement to a wrist-type dive computer such as the IQ-650, IQ-750 or IQ-900.
The console provides continuous air pressure, temperature and navigational direction in an easy-to-read format. Lightweight and efficient, it features a top and side view compass on the console and is engineered and manufactured to rigid quality and performance TUSA standards.

Both gauge and compass feature the luminscent light storage dials that are highly legible in dark or low visibility conditions. Ideal for night diving or diving in dark areas but contains no radioactive materials.
FEATURES
Compact 2 gauge console includes a high-pressure gauge and compass
Luminescent dial is easy to read in dark or low visibility
5000psi/400bar (4350psi/300bar max) pressure gauge and 200ft/60m depth gauge
Gauge boot includes rings for attachment of BCJ hooks, etc.
Available in Metric (SCA-270E) or Imperial (SCA-270U)
Colors: Black