Sydney Advance Course with Full Hire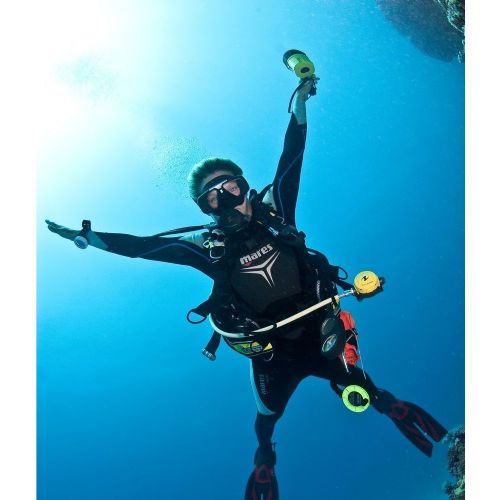 More Details
Great for the certified diver wanting to get the next level
Can be Redeemed at Coogee and Manly/Brookvale.
Includes 5 Dives - 3 Shore Dive and 2 Dives of our Dive Boat
Once compeleted they are trained to dive to 30 metres
All Gear hire and Certification is included
If you are an Open Water Diver, you qualify to join our Advanced Course, it does not matter whether you have minimal or lots of diving experience. The Advanced course is 100 percent practical, with no written exam - only Knowledge Reviews on each Dive covered during the course. You will complete 5 training dives on this course. There are 2 core dives which cover underwater navigation and deep diving, as well as 3 Adventure Dives which include Wave, Currents and Tides, peak buoyancy and computer diver. You have the option of including Enriched Air course when you do our Advanced Open Water course. The Enriched Air Course starts with theory and you will complete 2 of your dives on Nitrox.
Inclusions
All Course Materials
Advanced Certification
PRO DIVE's Professional Instructor Fees
Gear Hire
5 Training Dives - 2 Boat Dives +3 Shore Dives
Theory Session
Transport from Dive Center to Dive Sites
Light refreshments whilst on board SEALIFE V
Nitrox Course if option is chosen, will also include Online training
Pro Dive Coogee is able to issue:
Statements of Attainment for the following nationally recognised Training Units of Competency under the Outdoor Recreation Industry Recreation Training Package (SR003) on all our Openwater courses by completing these additional requirements
SROODR002A Plan outdoor recreation activities
SROODR002B Plan for minimal environmental impact.
A small additional fee applies.
For further details ask your instructor about our 'Upgrade Course Packages' and 'Career Packages', which will enhance your skills and experience.