Next 30 Starts from 14-Aug-2020
Sat 15-Aug-2020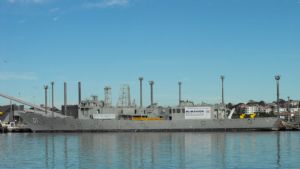 From:$110.00 Start Time: 08:00
The HMAS Adelaide is the largest naval warship to be sunk off the NSW coast. Being over 138.1 metres long and 15 metres wide, this is a huge vessel- purposely scuttled as a diver recreation area and artificial reef.
With our exclusive mooring, you are able to explore the HMAS Adelaide aboard one of our two purpose built dive vessels every day of the week. Weather permitting.
Dive guides and Scuba rental equipment is available for hire with prior request.
**The Dive Sites schedule are a guide of where we are planning to go and are in no way guaranteed. If we can't go to the divesite due conditions, then the cruise director will nominate the next best suitable spot. There is no refund if we do not make it to the planned dive sites.
Dive Rating Key
Green
: Ideal for beginner divers and is a easy dive.
Blue:
For the more experienced diver with a greater level of skill in the water.
Black
: Experienced divers only. Black dive sites may experience challenging conditions such as currents and deep.