Tusa RS-1207 Regulator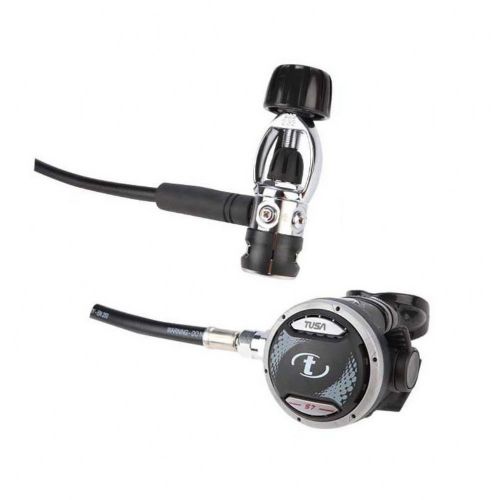 10%
Free Shipping*
Brand:
Tusa
Category: Regulator
More Details
The TUSA RS1207 regulator is a lightweight, durable regulator perfect for entry-level divers. The "easy maintenance" design makes this regulator ideal for training and rental.
Features
✔ Quick and easy maintenance: extremely simple to disassemble, reassemble and maintain.
✔ First stage with standard piston plus 4 MP ports and 1 HP port.
✔ Simple second stage with non-compensating downstream valve.
✔ Venturi control.
✔ Flexible casing with large purge button.
Technology

VENTURI FLOW ADJUSTMENT
The Venturi Flow Adjustment allows for ease of breathing by controlling the direction of air through the mouthpiece.