Tusa Freedom Ceos Mask Corrective lens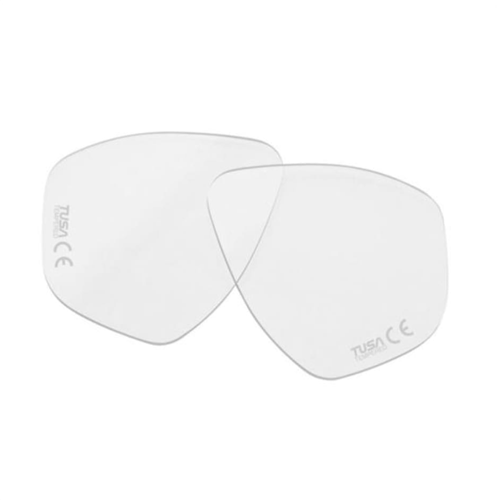 21%
Shipping $9.95*
Brand:
Tusa
Category: Masks
Normally: $89.00
From:$70.00
Save 21%
More Details
Freedom CEOS Mask
With its newly created and ground-breaking Freedom Technology, the M-212 Ceos is a low-profile, low-volume, two-window mask that offers excellent fit, comfort, and performance. One of the first TUSA masks of the current generation, the Ceos combines this cutting-edge technology with exceptional design, build quality, materials, and frame construction.
The M-212 also has TUSA's unique Quick-Adjust Buckle System, 3-D Anatomical Strap, and Round-Edge skirt technology. It is also available in a PRO version (M-212S) with CrystalView optical glass lenses treated with a specialized anti-reflective (A/R) and ultraviolet (U/V) coating.
Ceos Mask Features
Low profile, low-volume 2-window teardrop design

Equipped with Freedom Technology

Skirt-mounted Quick-Adjust Buckle System

Rough-edge skirt for maximum fit and comfort

3-D strap for ideal anatomical fit

Accepts MC-7500 Corrective Lenses and ML-7500S AR/UV lenses

PRO Version (M212S) with CrystalView AR/UV lenses

Colors: Black (BK), Bougainvillea Pink (BP), Cobalt Blue (CBL), Dragonfruit Purple (DP), Energy Orange (EO), Fishtail Blue (FB), Flash Yellow (FY), Light Blue/White (LBW), Ocean Green (OG), Moon Gold (MO), Pink/White (PPW), Translucent(T)

Black Silicone: Black/Black (QB-BK), Black/ Energy Orange (QB-EO), Black/Fishtail Blue (QB-FB), Black/ Flash Yellow (QB-FY), Black/Hot Pink ( QB-HP), Black/Metallic Dark Red (QB-MDR), Black/Metallic Silver (QB-MS), Black/Ocean Green (QB-OG), Black/Siesta Green (QB-SG)

PRO Version (M-212S) with CrystalView AR/UV: Black/Metallic Dark Red (SQB-MDR), Black/Black (SQB-BK)

Indigo Silicone: Indigo (QID-ID)
Freedom CEOS Lenses
These corrective lenses can be inserted into the M-212 Ceos, M-28 Geminus, TM-7500 Splendive II, and M-40 Splendive IV masks. Available in 0.5 diopter increments from -1.0 to -8.0 and +1.0 to +4.5 for left and right lenses.
Available on the Left and Right

Negative Diopters: +1.0 to -8.0

Positive Diopters: +1.0 to +4.5

Compatible Masks: M-212 Ceos, M-28 Geminus, M-40 Splendive IV, TM-7500 Spledive

Note: Some diopters may not be available in certain markets, please consult with your TUSA retailer or distributor.