TUSA RS-860 Regulator and First Stage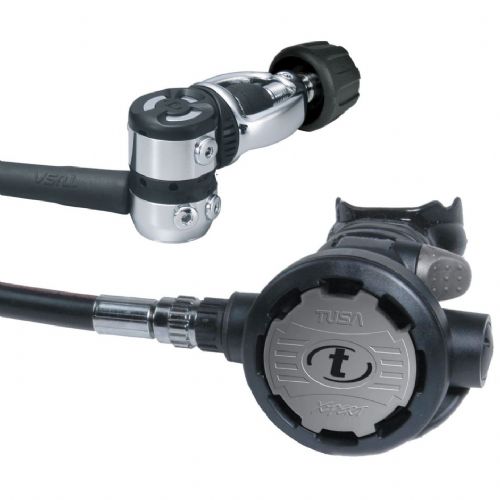 Brand:
Tusa
Category: Regulator
Normally: $449.00
From:$299.00
Save 33%
The balanced piston R-800 first stage is compact and lightweight. It has a full complement of four low-pressure and two high-pressure ports and is fine-tuned for optimum performance.
Can only be purchased instore or over the phone due to limited sizing and stock.
More Details
Only 2 left at Cronulla
The S-60 second stage features a diver adjustable sensitivity control to deliver air smoothly with each breath. The surface position decreases the likelihood of a free flow. In the dive position the control allows the regulator to power assist the diver as they breathe using the venturi effect. The S-60 is also equipped with an ortho-consciously designed mouthpiece to increase comfort and reduce jaw fatigue.
FEATURES
First stage (R-800)
- Compact and reliable balanced piston first stage
- Instant delivery of air and high airflow for superior performance
- Two H.P. ports and four L.P. ports
Second stage (S-60)
- Lightweight compact case design
- Venturi breathing adjustment level
- Left or right hose layout
- Ortho-consciously designed mouthpiece