TUSA RS-460II Regulator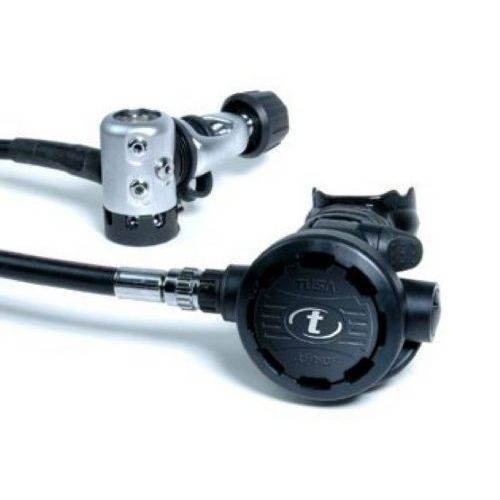 Brand:
Tusa
Category: Regulator
More Details
R-400 Balanced diaphragm first-stage

Two High Flow low L.P. ports

One standard L.P. port

One H.P. port

Cold water insulation system standard

Available in Yoke or 300 BAR DIN

Adjustable "Surface or Dive" sensitivity control

The ports feature two high flow low-pressure ports to optimize second stage performance for easier breathing.

The second stage features a diver adjustable surface or diving position to deliver air smoothly with each breath. The exhaust valve features a large and flexible design for extremely low exhaust resistance.

Balanced diaphragm type first stage (R-400)
The balanced diaphragm system features a minimum variation in intermediate pressure in the relation to changes in residual tank pressure. The diaphragm first stage also offers excellent performance in all water conditions due to its sealed design.

High flow low pressure ports
Two high flow ports are engineered for the smoothest air delivery possible to the primary second stage and octopus at all tank pressures.

Cold water insulation system
The R-400 first stage features a special coating on the main spring to ensure that the regulator performs in all diving conditions.

Available in Yoke or 300 bar DIN
The regulator first stage can be converted from a yoke connection to a 300 bar DIN connection

Adjustable surface or diving sensitivity control
The "Surface" or "Dive" control allows the user to set the ease of breathing for varying sections of the dive. The surface position decreases the likelihood of a free flow and also is recommended for cold water diving. In the dive position the control allows the regulator to power assist the diver as they breathe using the venture effect.