Hyflex Switch SF-0104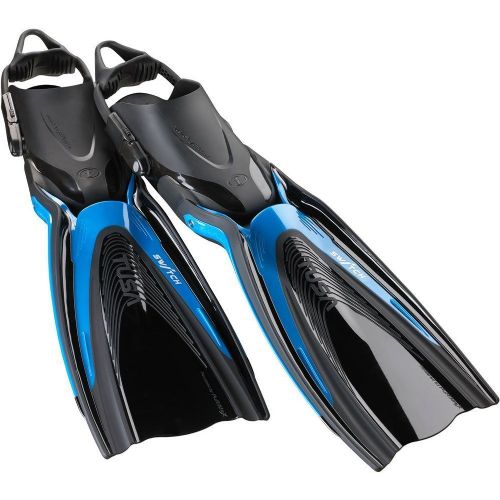 Brand:
Tusa
Category: Fins
More Details
The TUSA SF0104 HyFlex Switch fins were named Scuba Lab's Testers Choice in Scuba Diving's May 2017 issue. Watch the Scuba Lab Testers Choice review video here:
The TUSA SF0104 Hyflex Switch is powered by PuRiMaX "Polyurethane Blade System". The Polyurethane blade provides a quick "snappy" response to the diver's every movement. TUSA's unique "Vortex Generator" effectively reduces water resistance through the fin stroke normally found on traditional smooth blades. TUSA's Multi-compound foot pocket increases power transfer to the fin blade. The TUSA Hyflex Switch is equipped with the new Universal Bungee Strap providing extraordinary comfort.
Powered by PuRiMaX "Polyurethane Blade System"
• Vortex Generator
• Performance enhancing "Comfort Foot Pocket"
• Multi-compound foot pocket increases power transfer to the fin blade
• Standard with Universal Bungee Strap (TA0902)
• Angled Blade Design
• TUSA Hyflex System for a compact and lightweight travel package