Black PRO Series Mirror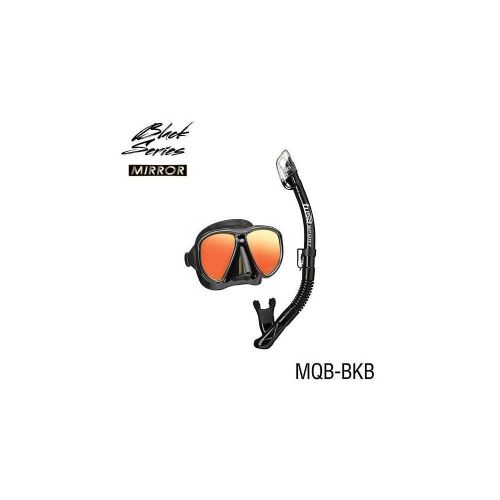 Brand:
Tusa
Category: Snorkeling Gear
Normally: $126.00
From:$99.00
Save 21%
More Details
The Tusa Black Series Mask and Snorkel set comes with gold mirrored ClearVu tempered glass lenses for improved visibility in cloudy conditions. EZ adjust buckles on the strap make getting your ideal fit easy even when in the water wearing gloves. The crystal silicone skirting of the mask and strap gives a comfortable, effective seal against the face and secure hold on the head.
Black Series Mirror Mask Snorkel set Features:
Gold mirrored lenses
Improved vision in cloudy waters
EZ adjust buckles on the strap
Crystal skirting for a comfortable seal
Dry top snorkel
Drain chamber and purge
Brand: Tusa
Product: Black Series Mirror Mask Snorkel Pack with Bag
SKU: UC2425PMQB-BKB
Barcode: 4983608486802