Suunto EON Core Wrist Dive Computer with Tank Pod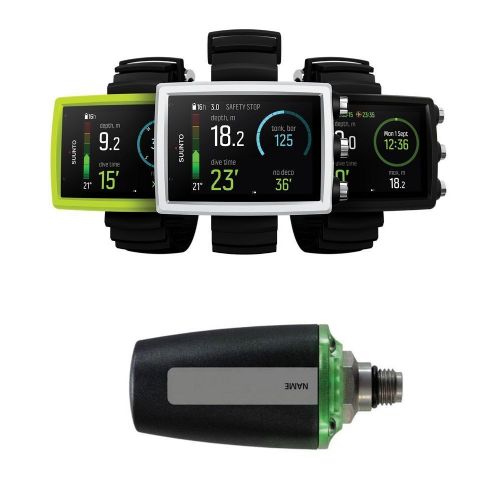 Brand:
Suunto
Category: Dive Computers
More Details
Free Xmas Battery Change
1st Battery Change with Pressure Test for Free saving upto $125*
* Computer must be bought from 21st November to 24th December from PRO DIVE Online shop or PRO DIVE Sydney Dive Centres. The battery change can only be redeemed at the PRO DIVE Sydney Dive Stores. Battery change cannot be used for any other computer and is only valid for the computer purchased. Free Battery Change offer is only valid for computer purchase outright and not included with a Pack or any other special offer. Not available on price matches. Price of battery change vary.
OUTSTANDING READABILITY WITH FULL CUSTOMIZATION
The compact Suunto EON Core is a great dive companion whether you are just beginning diving or an active diver exploring new depths. The key details of your dive are easy to read from the clear color display with large, prominent digits, This fully-featured and customizable dive computer is your reliable partner no matter if you're exploring shipwrecks or admiring the colorful marine life.
EASY TO READ
High contrast color screen with large numbers
Always-on LED backlight
Visually intuitive, consistent presentation
Classic, graphical and prominent view styles

COMPACT AND COMFORTABLE
Lightweight
Rechargeable battery (10-20 hours of dive time with one charge)
Use with strap or bungee (bungee sold separately)
Simple and easy-to-use interface
Flip display

GROWS WITH YOU
Customize features with Suunto CustomDisplay™ in Suunto DM5
User-updatable software

CONNECT AND TRANSFER
Wireless tank pressure readings from up to 10 Suunto Tank PODs
Connect over Bluetooth to Suunto Movescount App
Keep a diary and share your adventures and photos in Suunto Movescount
Plan and customize easily with Suunto DM5

FOR ALL DIVING
Gauge/Air/Nitrox/Trimix/CCR (fixed point)
Suunto Fused™ RGBM for maximizing dive time
No-decompression dive planner
Tilt compensated 3D digital compass
Guaranteed to 80 m depth