Suunto DX w/Wireless Transmitter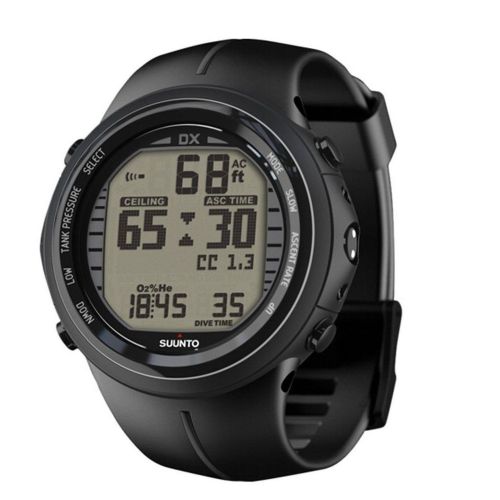 Brand:
Suunto
Category: Dive Computers
More Details
Suunto DX diving functions:
Suunto Fused RGBM algorithm for recreation, technical and CCR diving
Helium and oxygen support for trimix diving
8 gas total gas switching
Digital compass that is 3D tilt-compensated
CCR, mixed gas, air and gauge modes
Wireless air integration
Dive planner built in
Suunto DM4 software for detailed graphical logbook and dive date on your PC
Suunto DX rebreather functions:
Non-monitoring, setpoint dive computer with dedicated CCR mode
3 different diluents are configurable
High and low setpoints are adjustable with custom setpoint settable during dive
Manual and Automatic setpoint switching
Bailout to open circuit supported
Suunto DX everyday features:
Stunning design that is compact
Premium materials that are hard-wearing Scratch resistant sapphire crystal glass and titanium case
Optional titanium bracelet
The Suunto Wireless tank pressure transmitter gives you current tank pressure and remaining air time with just a glance at your wrist. Before your dive, simply pair the transmitter with your dive computer and you're good to go. The transmitter's handy green LED light lets you know that it's on.
Compatible with Suunto air-integrated dive computers
Green LED light to indicate data sending
Battery life approx. 2 years (100 dives/year)
Available online only