Performance Dry Wheelie Bag 90L BK - Sharkskin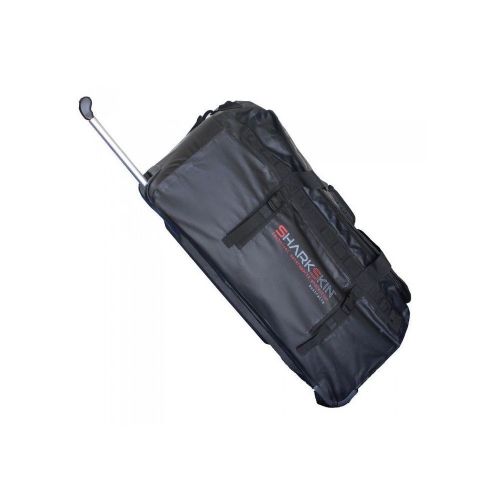 Can only be purchased instore or over the phone due to limited sizing and stock.
Details
The Sharkskin Performance Dry Wheeler Bag 90L is designed to meet the technical needs of the active watersports enthusiast. Just as Sharkskin protects you from the elements, your Sharkskin Performance Bag will protect your equipment by keeping the elements at bay.
The Bag features 90 litre capacity, HD Welded PVC Construction, dry zip system to keep your equipment safe, rebust and corrosion resistant wheels and a retractable handle. This ensures this bag is the perfect waterproof bag for your gear, or for your weekend away.