Diving is Back in Sydney Sale
Sydney Refresher Voucher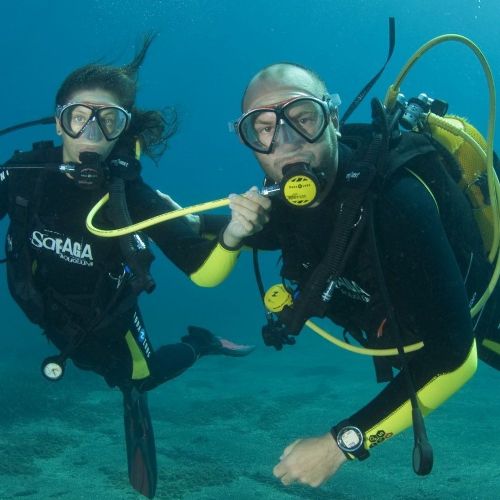 More Details
Gift Voucher for a Sydney Refresher Dive valid till 30th October 2021 at either at our Coogee or Manly Store
2 Sydney Locations - Coogee and Brookvale/Manly
One Shore Dives
All Gear Hire
Dive Professional
Skills such as

Regulator Retrevial
Equipment Setup
Equipment Check
Buddy Check
Neutral Bouyancy
Mask Clearing
The Refresher dive can be a very individual activity depending on your level of prior experience - what skills you are weak on and needs more emphasis. If you have not dived for a few years or since you have completed your certification, then this is the ideal course for you. Our course includes a theory and equipment review, a skills circuit plus the chance to go ocean diving, all under the supervision of a qualified Pro Dive professional.
The activity will start with Dive Briefing.
You will review the equipment and equipment setup. As part of the briefing we will go through signals, buddy check and lost buddy procedures. Your first dive will start with a skills review which will include; Mask clearing, regulator retrieval as well as buoyancy work. Once you have attained neutral buoyancy, we have completed the skills reviews.
After a short break and the chance to grab a bite to eat, you will return to the water this time for a second dive. This dive is a fully escorted shore dive, so you can just relax and enjoy the marine life.
Conditions on Refresher https://www.prodive.com.au/Sydney+-+Coogee/Refresher+Courses/Refresher+Dive/1015/Terms