Mares Puck Pro Plus Computer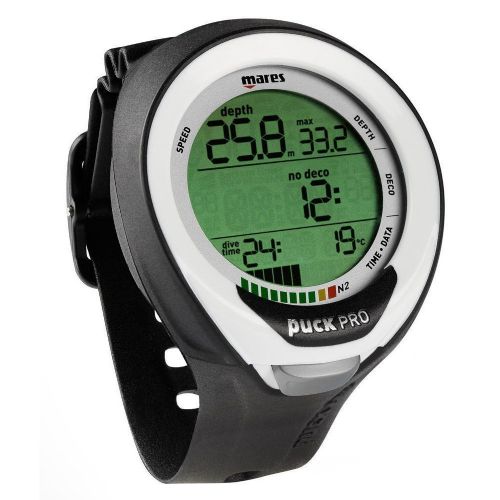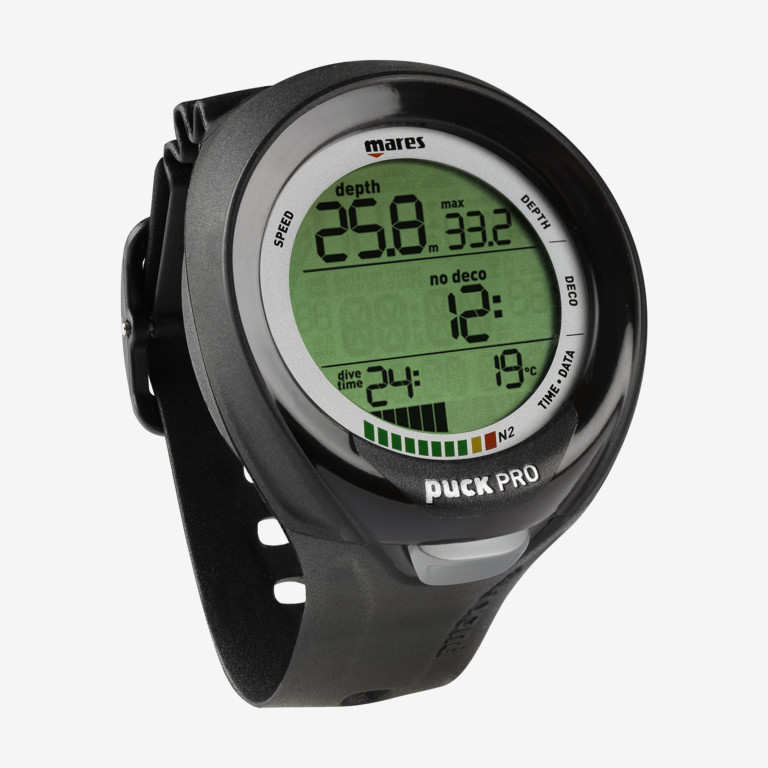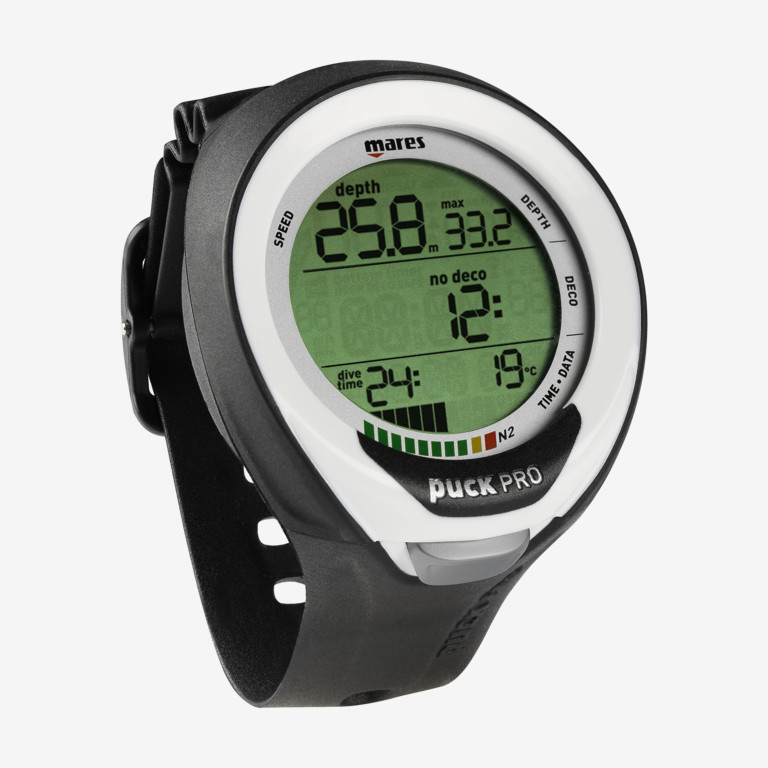 30%
Free Shipping*
Brand:
Mares
Category: Dive Computers
More Details
The Puck Pro Plus, a scuba diving computer, improves the Puck Pro model. For a flawless fit, the design is ultra-flat. With this equipment, you may manage multi-mix dives using up to two Nitrox blends (21-99%). The conventional segment display used in the 3-line style ensures a crisp, distinct, and understandable reading experience.
The single button's rapid and simple operation ensures ease of use. An underwater dive profile with a 5-second sample rate is guaranteed for the logbook for 35 hours. It has a resettable average depth and can be used with a stopwatch in depth gauge mode.
The user-replaceable battery and upgradable firmware make maintenance easy and accessible to everyone without needing technical assistance.
In terms of price, the Puck Pro Plus is an entry-level option. Its performance is much better and enables you to control a decompression blend.
With the new "BLUELINK" system, which combines a Bluetooth clip connector and the Puck Pro Plus, you can transfer dive data captured by Mares computers directly to your smartphone without needing cords or connectors.
A cutting-edge, adaptive technology that makes it possible to quickly and efficiently record and store data from scuba diving activities.
Mares Puck Pro Plus Computer Features:
Full-Featured, Super Intuitive, RGBM Nitrox Computer
Enhanced from the Original Concept
More Fabulous Display in Slender Design
Upgradeable Firmware allows divers to use the most recent Mares software.
BLUELINK connectivity to wirelessly download dive data to your smartphone
All the whistles and bells
Accurate Stopwatch
Reduced Gradient Bubble Model (RGM) algorithm by Mares-Wienke
Special Function Modes: Bottom Time, Nitrox, and Air
Single Button Interface, Simple to Use
A sturdy metal button
Precautionary Programs Settings
Plan Mode
Backlighting
Logbook
Three Level Salinity

Fresh Water Setting
Sea Water Setting
Aquarium Salinity Setting

Nitrogen Memory Reset via Residual
User-Replaceable CR 2450 Lithium-Ion Battery
Altitude Adjustable
Memory Capacity: 36 Hours
High-quality Display Readability, Mineral Glass Crystal
Depth Rating: 150 meters (492 feet)
Power Indicators
Audible Alarms
Temperature, date, and watch displays
12/24 Hours Formats
Two gas mixtures with O2 ranging from 21% to 99%
Gas switching during the dive
Units of Measure: Metric or Imperial
Ascent Rate Indicator and Ascent Rate Digital Indicator
Quartz Clock Movement
Durable Rubber Wrsit Strap
Comprehensive Owner's Manual
Colours: Black (BKBK) or White (BKWH)