Flexa 8.6.5 She Dives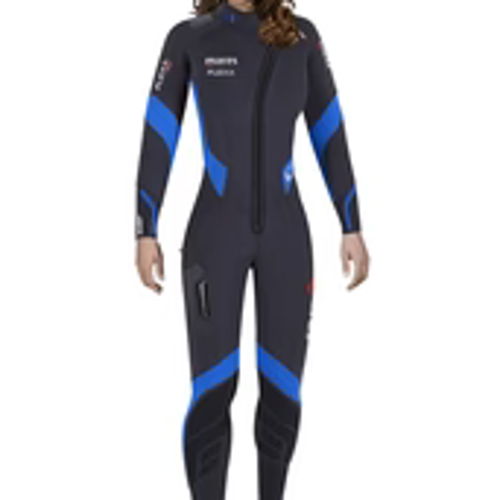 9%
Free Shipping*
Brand:
Mares
Category: Wetsuits
More Details
A wetsuit with unbeatable comfort
The Mares Flexa 8.6.5 Wetsuit is a suit, that marries the very best of both heat conservation and flexibility. Extremely soft internal layer in the chest area to keep the upper part of the body warm. Thermo Plush is durable and dries fast.
For additional comfort, the suit has ergonomically shaped neoprene cushion between back and tank support for improved wearing comfort and extra warmth in a zone which is usually cold sensitive.
So you don't misplace your hood, the Mares Flexa comes with an Integrated retaining ring to hold your hood.
Mares Womens Flexa 8.6.5 Wetsuit Features:
The ultimate expression of trilastic material design
Varied thicknesses strategically placed in different areas of the body
New soft ergonomic custom closure
Back and shoulders comfort system: an additional layer of neoprene stitched in the back for added comfort and protection
Front zip with smooth neoprene flap for greater comfort and isolation
Integrated buckle on the leg for hood attachment or attachment of the dedicated smart pocket (sold separately)
Instrument grips on both wrists
Avalable online only

Made entirely of ultrastretch neoprene
Pre-shaped and custom cut to fit the female body
BPS, an additional layer of neoprene on the back for maximum protection

The Flexa suits are the result of an effort meant to obtain the widest variety of combination of steamer, shorty, and vest with only 5 items. The steamers are available in three thickness families: for cold water the 8.6.5, for temperate water the 5.4.3, for warm water the 3.2.2. No detail has been overlooked: front silver zipper with customized closure, zipper pull with integrated whistle, and the exclusive Back Protection System, an additional layer of neoprene on the inside of the rear panel of the suit. Two advantages result from this: a higher thermal insulation (total thickness in the area is 10mm) and a cushioning effect in the area where the tank rests against the diver's back for more comfort and support.