Flexa 8.6.5 Man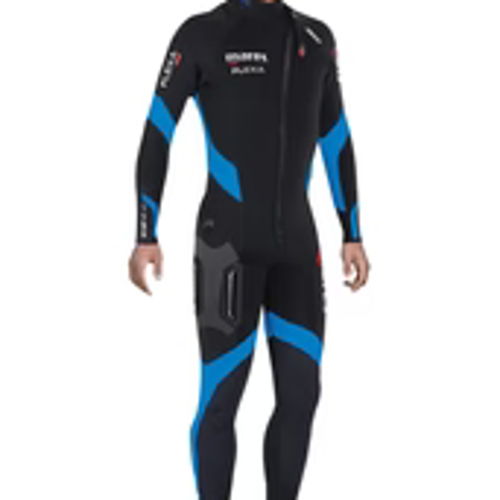 9%
Free Shipping*
Brand:
Mares
Category: Wetsuits
More Details
The Mares Flexa 8.6.5 Wetsuit is a suit, that marries the very best of both heat conservation and flexibility. Extremely soft internal layer in the chest area to keep the upper part of the body warm. Thermo Plush is durable and dries fast.
For additional comfort, the suit has ergonomically shaped neoprene cushion between back and tank support for improved wearing comfort and extra warmth in a zone which is usually cold sensitive.
So you don't misplace your hood, the Mares Flexa comes with an Integrated retaining ring to hold your hood.
Mares Mens Flexa 8.6.5 Wetsuit Features:
The ultimate expression of trilastic material design
Varied thicknesses strategically placed in different areas of the body
New soft ergonomic custom closure
Back and shoulders comfort system: an additional layer of neoprene stitched in the back for added comfort and protection
Front zip with smooth neoprene flap for greater comfort and isolation
Integrated buckle on the leg for hood attachment or attachment of the dedicated smart pocket (sold separately)
Instrument grips on both wrists