SOLA Dive 1200 S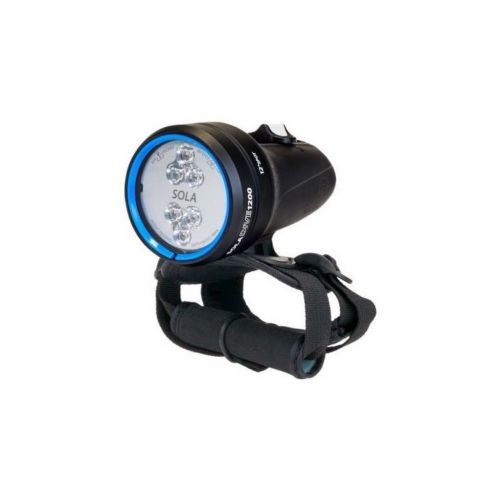 More Details
"This light is awesome! It's powerful, lightweight, and leaves your hands free to hold a camera, climb up a ladder, etc. Rechargeable battery is icing on the cake! Highly recommend!" – Carol M. (Scuba.com)
Featuring:
1200 lumen output certified to the FL-1 Standard
Depth Rated to 100 meters
A powerful LED array using the best CREE LEDs and enhanced firmware.
Colored Status LED for battery and mode indication for easy power management.
Standard ballistic nylon hand mount allows hands-free use.
Multiple mounts available, including Pistol Grip, T-Handle, Goodman Handle Adapter and Kirby Morgan helmet mount.