Faber Steel Tanks 232 bar with din/K valve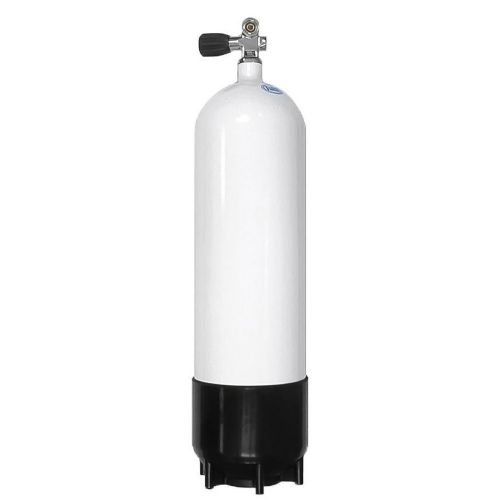 Free Shipping*
Brand:
Faber
Category: Tank
Can only be purchased instore or over the phone due to limited sizing and stock.
More Details
Its Steel its a Faber
Faber steel cylinders give you the quality and performance you expect and appreciate in a steel scuba cylinder.
With one of the widest ranges of sizes in the market today Faber cylinders offer you the needed volume and flexibility to maximise your bottom time.
Cylinder Valves:
As standard we supply the Italian made DIN to Yoke convertible, cross-flow valve with 232 bar Faber cylinders.
However, you can also order your cylinder with a high pressure DIN valve, or unvalved.
Valve Oxygen Cleaning:
If you are planning to use the cylinder with Enriched Air Nitrox (Nitrox) mixes up to 100% oxygen, it's essential for the safety of the cylinder user and the person filling the cylinder that the valve be oxygen cleaned and prepared with special o-rings, seats, and grease designed for exposure to pure oxygen. The cylinder should then be banded with the familiar yellow and green Nitrox band/wrap/sticker, and an Oxygen Clean 'In Test' inspection sticker applied. Dive Imports can do all of this for you as an add-on service.
Cylinder Boot
Faber 232 bar steel cylinders are supplied with a self-draining flexible PVC cylinder boot to fit the round bottomed Faber tanks already installed.
This protects the bottom of your cylinder and provides a streamlined profile for tank racks or doubling tanks.
232 bar Cylinder Specifications:
Fill pressure: 232 bar (3365 psi)
Test pressure: 348 bar (5047 psi)
Standard: BS 5045 Pt 1
Material: Chromium Molybdenum Alloy Steel
Manufacturing Process: Cold deep drawing from steel plate
Primary Finish: Hot Zinc sprayed, layer thickness 60/70 microns
Final Finish: 2 part polyurethane white/yellow paint sprayed and air dried
Internal Finish: Chemically treated with Ferrous Phosphate
Neck Thread: 3/4 inch NPSM