Waterproof D1 Hybrid Womens Drysuit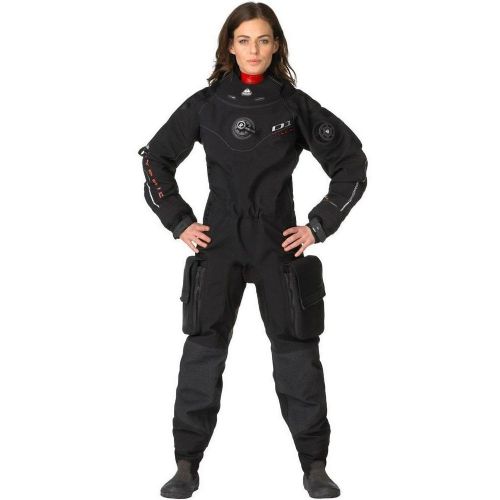 Brand:
Waterproof
Category: Drysuits and Undergarments
More Details
3 years of problem solving, material sourcing and intense testing finally gave birth to an innovative hybrid drysuit and Waterproof was able to patent a new diving revolution; the D1 Hybrid Dry Suit.

The D1 Hybrid is the first Insulated Constant Volume Dry Suit and launched at DEMA 2010 in November. Everyone agrees, the features are way beyond expectation:

Integrated Silicone Seals:
The first suit ever with integrated silicone seals I.S.S. No more aborted dives due to seal rupture. You can change the seals on the spot in no time. Silicone offers great ozone, chemical and UV resistance paired with a high comfort factor due to its flexibility. Say goodbye to neck & wrist seal choke!

The 3-D Mesh Lining:

Built in warmer insulation
The lining is fixed to the suit - avoiding internal movement
It is a part of the suit and fits accordingly
Your body moves inside the lining
Allows a slimmer fitting suit-cut while keeping you fully insulated
No obstacles when donning
No overheating on land
Soft, better buoyancy control
No Damp underwear when finished diving
No contact with the condensed moisture on the shell

In every aspect, more comfortable than traditional bulky underwear.

The D1 Hybrid comes with the following inclusions: H1 5/7mm Venting hood, LP hose and valves, D1 Drybag, suspenders, one extra silicone neck and arm seal.
Available online only