Splendive Adult Travel Lite Pack - UP7221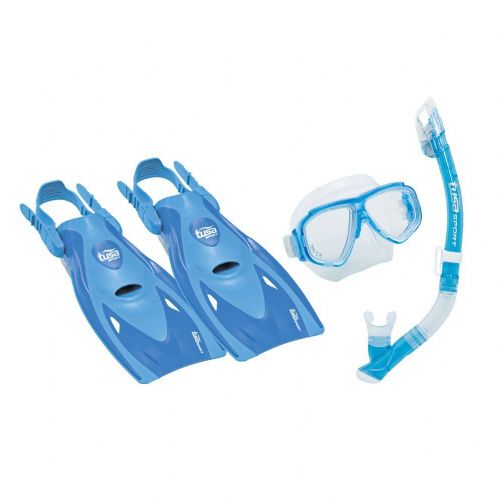 Brand:
Tusa
Category: Snorkeling Gear
Details
The TUSA Splendive Adult Dry Travel Set is compact and lighweight ideal for those who are travelliing. The splendive silicone mask and snorkel is comfortable to wear. The elite dry top stops water getting into the snorkel on a duck dive making it easy to keep clear.
The advanced multi-flex fins are soft and comfortable with an open heel designed for bare feet. Allows flexibility with sizing.
This great mask, snorkel and fin set comes in it's own travel bag