Openwater Course
Overview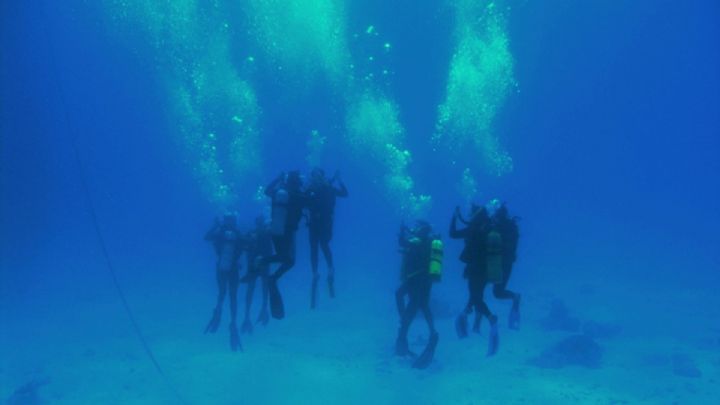 When Holidaying on Lord Howe Island why not join our exclusive PRO DIVE Course and get personal attention to become a truly competent Scuba Diver.
Our Openwater Dive Course can completed in as little as 3 days, however, we do realised that you are on holidays and we can tailor the tuition to suit you. There is NO Rush with our course Quality is the key. We will continue to train you until we both feel you are confident and competent - That's our guarantee. We have a scheduled start date each week but are flexible and if available will start a course to suit your arrival /departure dates.
The minimum requirements to join a learn to dive course with Pro Dive are : All candidates must attend and pass the Australian Standards Dive Medical**. All candidates must be able to swim and tread water and the minimum age is 12yrs.
**PRO DIVE has a list of doctors who are registered to provide the Australian Standards Dive Medical, this can be obtained by callling our toll free number 1800 820 820. If you wish to wait until you arrive on the island, the local Doctor is registered to do this medical.
To minimise the amount of time in the Classroom, you will do all the theory and theory examination as E learning before you arrive on the island. Once you have completed the e learning, PADI will send a notification. On the island you will be required to complete a Quick Quizz Session. If you would prefer to complete the home study using the text and DVD, we will organise this for you. On the island you will spend some time in the classroom and you will do your theory exam on site.
On completion of the Course you will be certified as a PADI Openwater Scuba Diver, you will be trained to dive to a depth of 18 meters and your certification will be recognized world wide. All candidates younger than 15yrs, will be certified as Junior Openwater Divers, they will be trained to dive to a depth of 15 meters and are required to have a dive buddy with minimum Openwater Rating on all future dives.
Don't miss this opportunity! Take the Plunge!